The Grove studio at The Retreat PVB welcomes you to set all your other tasks asides and let your body lead you through a series of warming, opening and strengthening poses. I teach a combination of balancing hatha, warm and powerful vinaysa yoga. At the Grove you can expect intimate classes tailored to your energy level and physical needs.
FUN FACT: Our sedentary lifestyles tend to shorten the tissues of the hamstrings and hips. During class, we will focus on opening and releasing trigger points in target areas such as the hamstrings, hips, shoulders and low back.
The Grove studio also welcomes your kids! Our kid yoga is designed to develop strength, flexibility, balance and focus. I create a fun sequence of yoga poses and finish with breath work and meditation. Guaranteed your child will leave with an improved mood, excited to return!
Yoga goes beyond the physical practice; it helps balance the chaos of everyday life. Eventually, the peace from your yoga practice will carry over into your daily routines and interactions.
As an instructor, I believe movement is medicine, and paired with breath, a powerful healing tool. Yoga is not about achieving certain physical posture; in fact, everyone's yoga practice should look slightly different. We all have different bodies within different environments. Yoga is about going inside, by letting go of any expectations and listening to what your body needs.
-Madison Tormey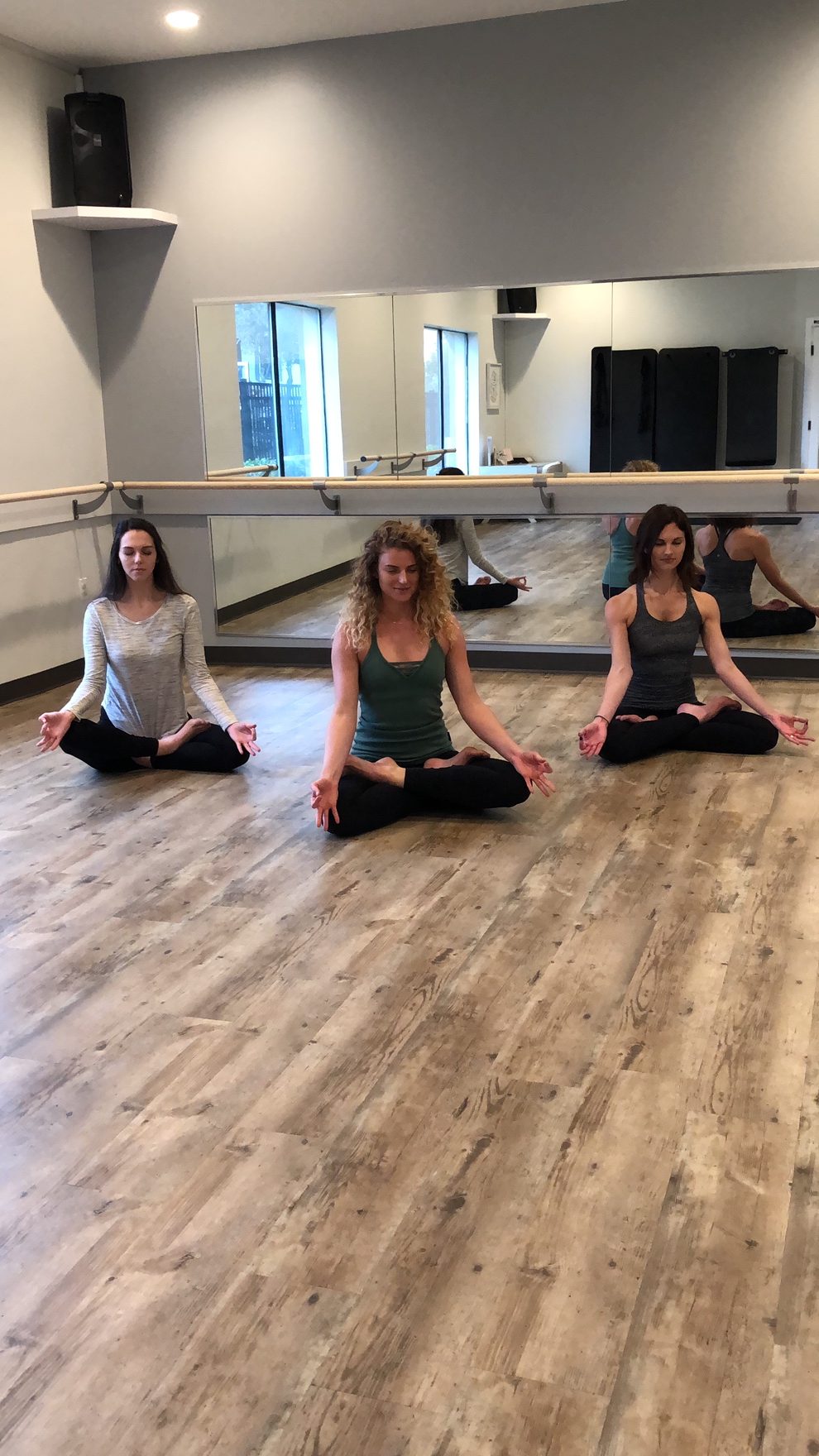 Madison Tormey is certified instructor of Vinyasa, Hatha and Yin Yoga. She also has her CrossFit Level 1 Trainer Certification, which allows her to teach both individual and group functional fitness classes. Madison studied at Stetson University in Deland, Florida where she earned a Bachelor of Science in Integrative Health Sciences. Madison played 4 years of Division I Beach Volleyball at nationally ranked, Stetson University. Today, she attends University of North Florida, pursuing a second Bachelor of Science in Nutrition and Dietetics. Soon she will complete clinical training to receive her license as a Registered Dietitian. Her passion is preventative medicine, through the integration of contemporary and alternative techniques. Madison's strong background in fitness and wellness has inspired her to lead others to optimal health and functioning through everyday choices like exercise and nutrition.